Swami Vivekananda's collection of quotes about success is like a treasure trove of wisdom that can help us figure out how to reach our goals. These quotes are short, but they're like lightning bolts of inspiration that hit you right where it counts. They're like little pieces of his big thoughts on what makes success happen.
As we dive into these quotes, we'll get a sneak peek into his way of thinking about the things that lead to success. We'll see his thoughts on the stuff that contributes to reaching our goals – things like hard work, determination, and maybe a pinch of that "never give up" attitude.
But it's not just about reading some fancy words. It's like going on an adventure through his teachings. These teachings have been like a guiding star for people who want to do well in different parts of life. They're like a roadmap that can help us understand and grab hold of success, whether it's in school, sports, friendships, or anything else that matters to us.
So, buckle up! We're about to explore Swami Vivekananda's world of success and find some nuggets of wisdom that could light up our own paths to achievement.
Swami Vivekananda Quotes on Success
Take up one idea. Make that one idea your life—think of it, dream of it, live on that idea. Let the brain, muscles, nerves, every part of your body, be full of that idea, and just leave every other idea alone.
---
The great secret of true success, of true happiness, is this: the man or woman who asks for no return, the perfectly unselfish person, is the most successful.
---
Success is not to be measured by how much one accumulates, but by the extent to which one uses what is accumulated for the service of others.
---
Stand up, be bold, and take the blame on your own shoulders. Do not go about throwing mud at others; for all the faults you suffer from, you are the sole and only cause.
---
In a conflict between the heart and the brain, follow your heart.
---
Read More – 21 Timeless Swami Vivekananda Quotes That Still Inspire Us Today!
---
All power is within you; you can do anything and everything. Believe in that.
---
The will is not free—it is a phenomenon bound by cause and effect—but there is something behind the will which is free.
---
You have to grow from the inside out. None can teach you, none can make you spiritual. There is no other teacher but your own soul.
---
The fire that warms us can also consume us; it is not the fault of the fire.
---
If you think yourselves strong, strong you will be.
---
Read More – Swami Vivekananda Quotes on Self Confidence
---
To succeed, you must have tremendous perseverance, tremendous will. 'I will drink the ocean,' says the persevering soul; 'at my will, mountains will crumble up.' Have that sort of energy, that sort of will; work hard, and you will reach the goal.
---
The more we come out and do good to others, the more our hearts will be purified, and God will be in them.
---
Arise, awake, and stop not until the goal is achieved.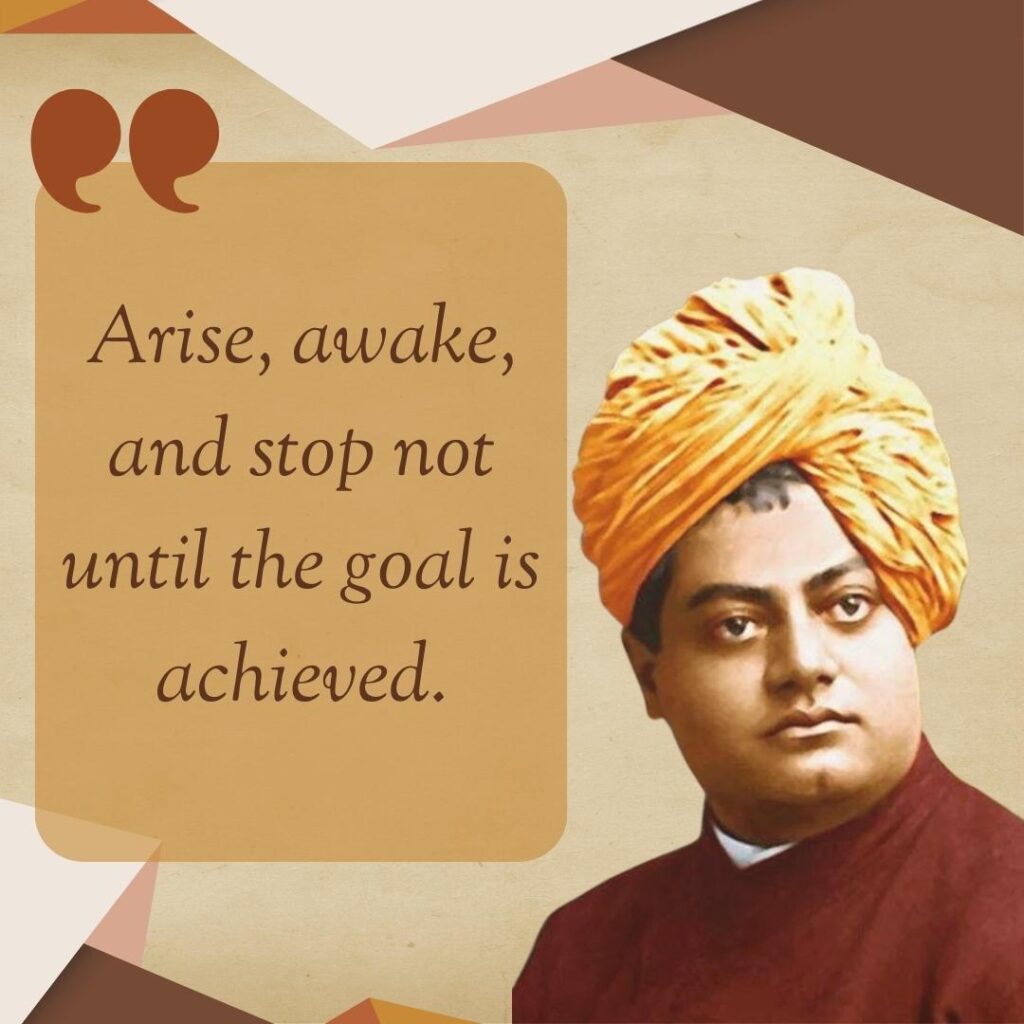 ---
The moment I have realized God sitting in the temple of every human body, the moment I stand in reverence before every human being and see God in him—that moment I am free from bondage, everything that binds vanishes, and I am free.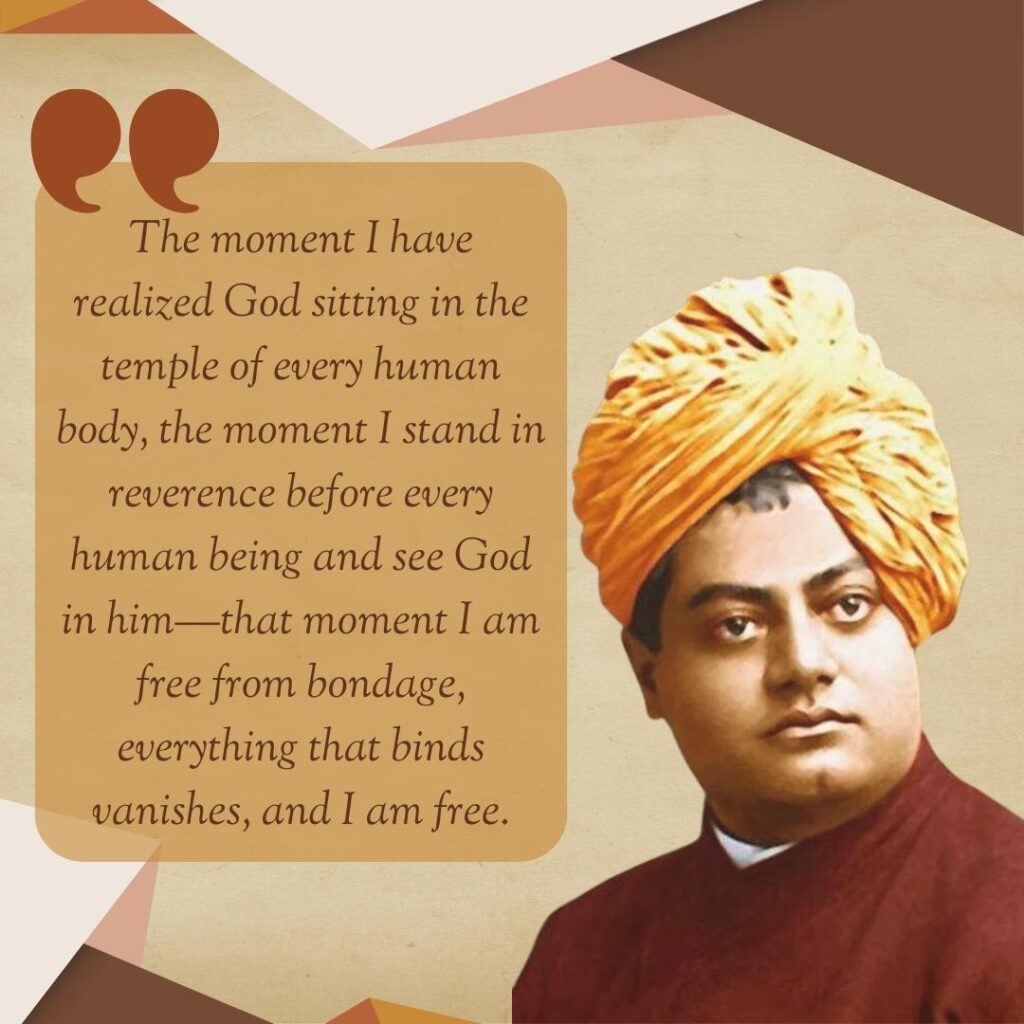 ---
Each work has to pass through these stages—ridicule, opposition, and then acceptance. Those who think ahead of their time are sure to be misunderstood.
---
Read More – Swami Vivekananda Quotes on Leadership
---
Have faith in yourselves, and stand up on that faith and be strong.
---
All the powers in the universe are already ours. It is we who have put our hands before our eyes and cry that it is dark.
---
Do not wait for anybody or anything. Do whatever you can. Build your hope on none.
---
You cannot believe in God until you believe in yourself.
---
The greatest sin is to think yourself weak.
---
These quotes from Swami Vivekananda offer profound insights into the nature of success, the importance of self-belief, and the dedication required to achieve one's goals.